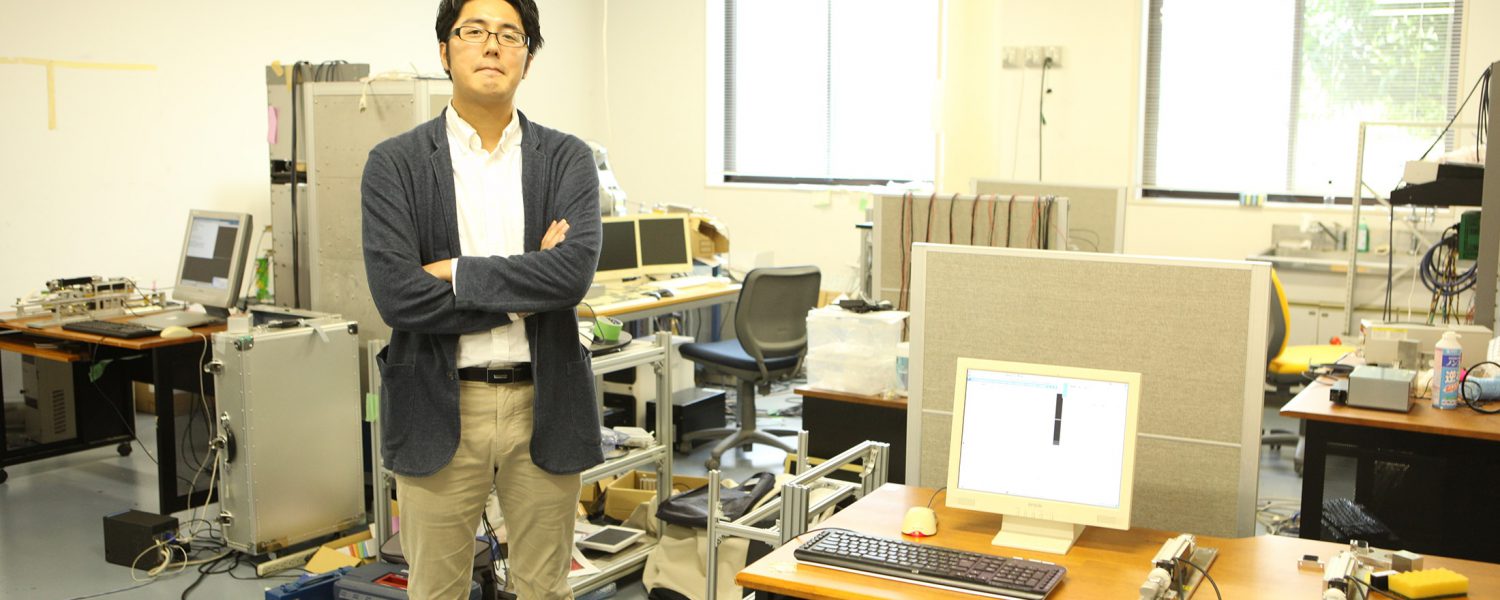 Innovative technology from Japan that gives machines a "tactile sensation"
From craftsmen to doctors, the world of handicrafts that cannot be replaced by machines.
The dream technology that implements the "tactile sensation" that holds the key to its realization is about to fly from Japan to the world.
Motion Rib, an up-and-coming venture that aims to contribute to society with Keio University's "Real Haptics" technology.
Its amazing ability and great potential are here.
What is "real haptics" technology that gives tactile sensations to machines?
Our mission is to contribute to society through the practical application of the "real haptics" technology developed by Keio University. First, let me explain what "real haptics" is. In recent years, with the development of virtual reality (VR / virtual reality) technology, "haptics" technology that conveys information through tactile sensation is becoming a hot topic, such as the touch of what is touched in the world in the image is reproduced by the device. .. This is mainly a technology in which machines present a feel to humans.
On the other hand, the "real haptics" that we advocate is, so to speak, a technology that gives machines a force-tactile sensation that humans can perceive as a skin sensation. By not only transmitting the sense of touch to humans, but also giving that sensation to the machine, the machine itself will be able to perform more delicate work.
On top of that, in order for machines to sense tactile sensations, conventional technology required various sensors. However, our real haptics technology can sense tactile sensations without a force sensor and even transmit it to humans. Using technology jointly developed with the Keio University Haptics Research Center, it is a mechanism that estimates the magnitude of the force generated there from position information and performs calculations that reproduce the feel.
The force-tactile controller "ABC-CORE" that we have developed is responsible for this function. By simply attaching this small chip to the motor part of a robot or the like, it is possible to measure the force with the same accuracy as when using a force sensor. I hear that many force sensors are delicate and difficult to handle, and in many cases it is difficult to introduce them because they may break down in the field where excessive force is applied. However, "ABC-CORE", which does not use a force sensor, does not have such a risk, and I think it should be possible to use it in various situations.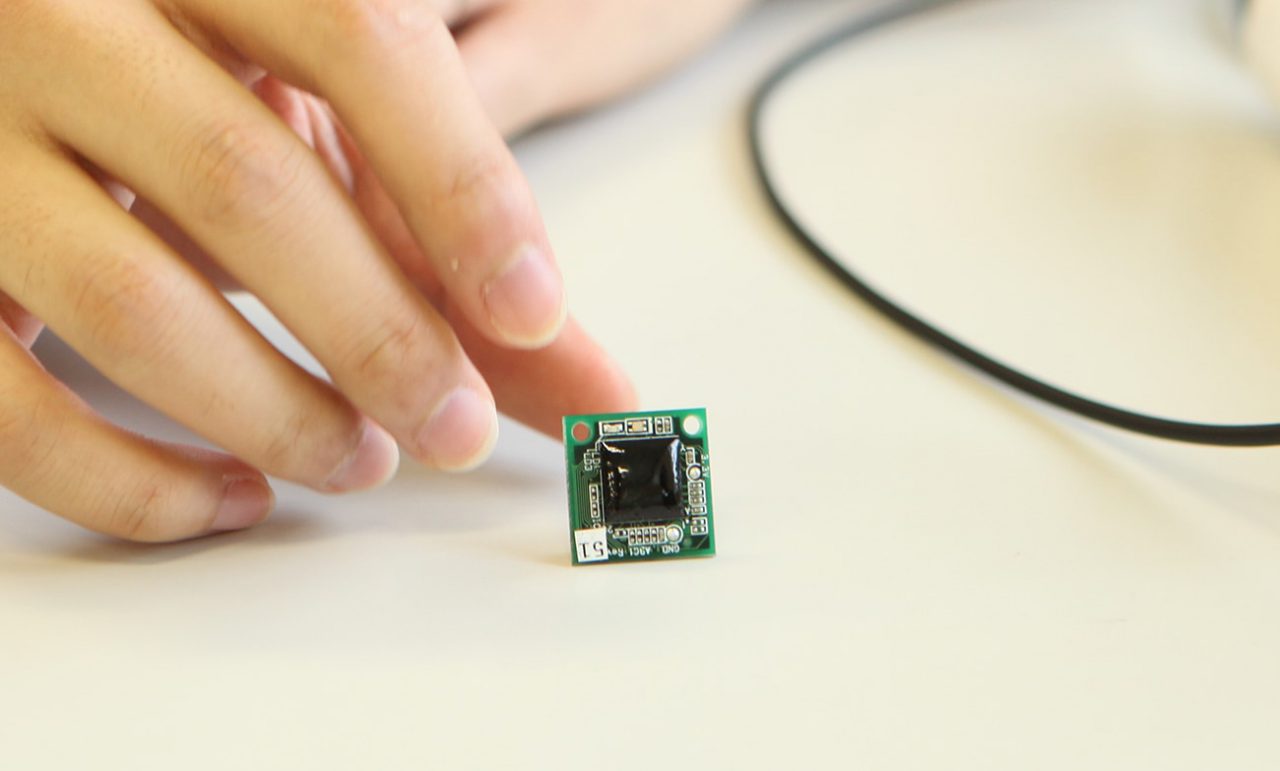 The impact of technology that brings "soft" force to robots
The reason for working on the practical application of this technology was that in 2002, our CTO Iida, who was a student at the time, succeeded in the world's first experiment to convey the feel. From 2009 to 2014, I myself was involved in research to improve the accuracy of technology and verification of performance in the laboratory of Professor Kohei Onishi of the Faculty of Science and Technology of Keio University. I was planning to get a job after completing the doctoral course, but I was fascinated by the possibilities of real haptics technology and decided to participate in the commercialization.
As for the flow to commercialization, the Keio University Haptics Research Center was first opened at the end of 2014, and joint research with companies has begun. Motion Lib, Inc., Ltd. was established in the spring of 2016 to establish a mass production system for "ABC-CORE". Currently, we are aiming to commercialize in various fields by lending "ABC-CORE" to joint research companies and proceeding with trial development of applied products.
The characteristics of real haptics technology can be explained by four major functions. It has a function to convey the feel, a function to record the feel, a function to edit the feel, and a function to reproduce the same movement using the recorded data. By combining these functions, it will be possible for robots to record hand movements of skilled craftsmen and doctors and reproduce them. In other words, it will be possible to introduce robots to tasks that were previously difficult to automate and required manpower.
For example, the work of fitting glass has been considered difficult to robotize because it requires delicate force adjustment according to the situation. Gently adjusting the force is a natural act for humans, but conventional industrial robots only move with a constant output. We call this kind of machine a "hard" technology. Applying force-tactile technology to this, and if the robot itself moves appropriately "softly" in response to the tactile sensation, it will bring about a great change in the relationship between machines and humans.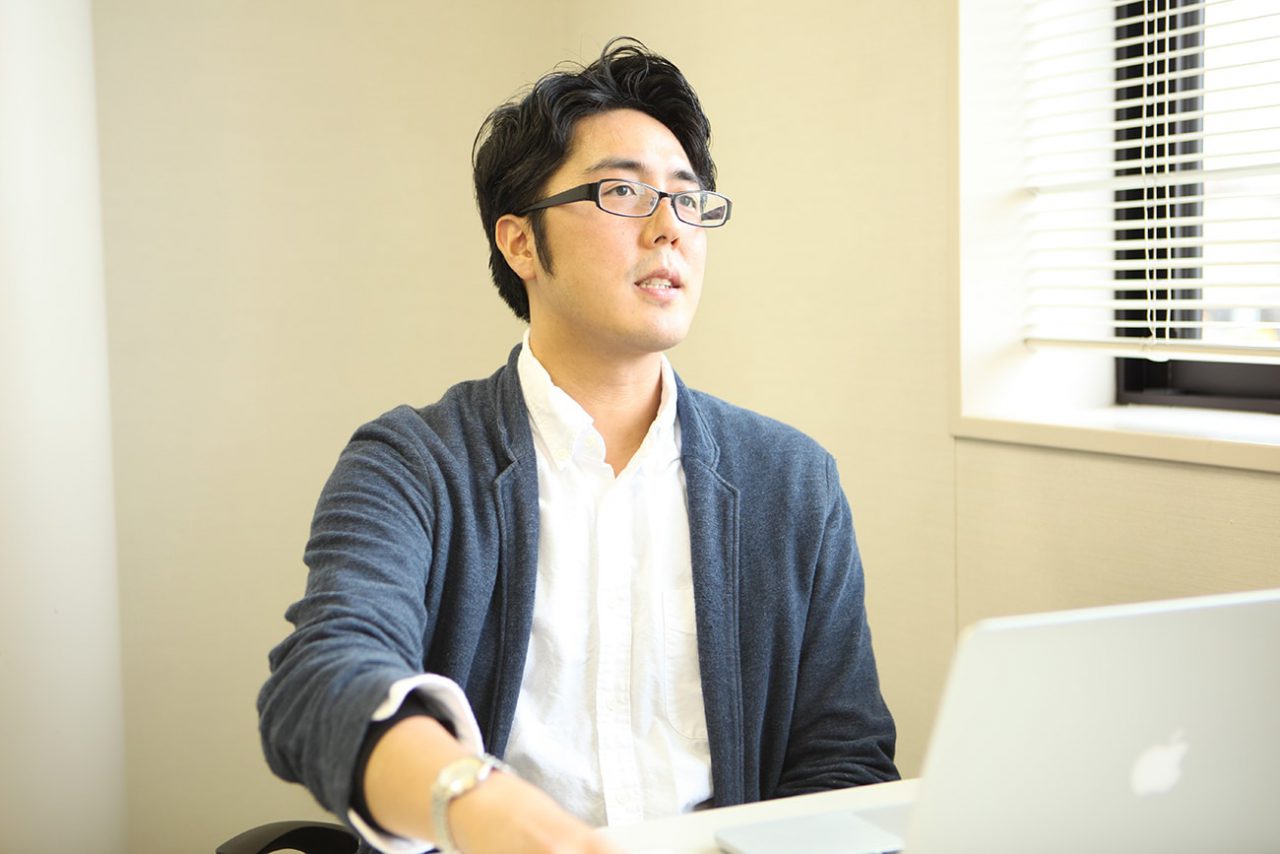 That's how much impact this technology has. And even from a global perspective, the number of papers and conference presentations at Keio University is outstanding. The overseas researchers and engineers who saw the demonstration were so surprised that they suspected that there might be something else.
However, in order to spread the technology to the world, not only management but also various know-hows are required. In particular, our case has few precedents for technological applications, so KII support is very encouraging. We are receiving help in a wide range of areas, from financing, technology research to securing human resources and disseminating information.
Finally put into practical use. Innovative future vision for humans and machines
The current task is to convey this technology to the world in a more familiar, easy-to-use, and easy-to-understand manner. Since the technology can be applied not only to the manufacturing industry but also to a wide range of fields such as automobiles and medical care, we would like to ask more companies to raise their hands and promote joint development.
For example, if you install it in a vacuum cleaner, it will detect the difference in floor material through the feeling of inhalation and will automatically determine the optimum force. In the case of a car, it is possible to drive more sensuously and safely by transmitting the feel of a gravel road or a frozen road surface to the steering wheel. When installed in automobile power windows and automatic doors, "soft" movement can prevent accidents such as finger pinching. If introduced in the field of long-term care or medical care, the effect of treatment can be analyzed and utilized based on the data while reproducing the appropriate force adjustment by acquiring the body movements of people with excellent skills as data. It is also possible to go.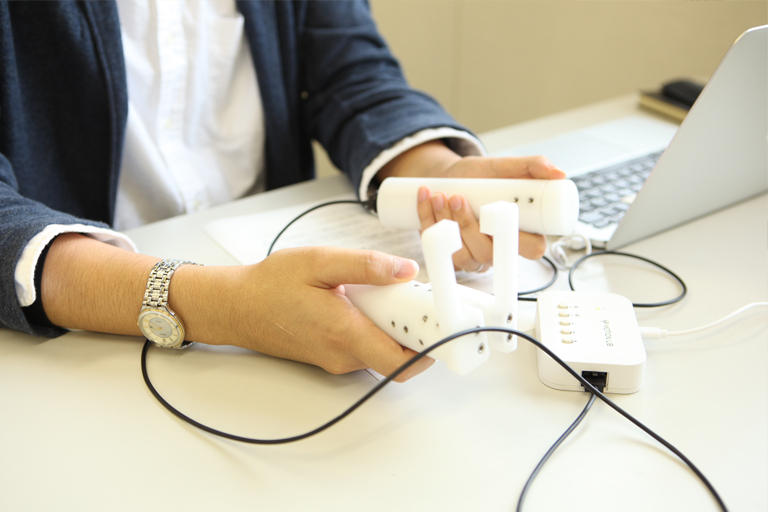 Tactile sensation is the first function of the five human senses, but it has been regarded as an area of tacit knowledge because it is difficult to share it with words and visual information. In the world of Japanese manufacturing, how to inherit the skills of skilled craftsmen is being asked, but if we can record the strength along with the movement, we will be able to leave the technique including tacit knowledge to posterity. Will be.
In addition, combining this technology with AI (artificial intelligence) may open up new perspectives. AI is likened to the human brain, but real haptics technology is a technology that gives the body of a machine the movements that the brain wants to do. Bringing that feel to AI is expected to evolve like never before.
Real haptics can realize safer and more secure living as well as the ideal way of industry such as robotization of labor sites. We would like to bring this technology to the world for the happy and prosperous future of all.
[Link to official website]
https://www.motionlib.com/