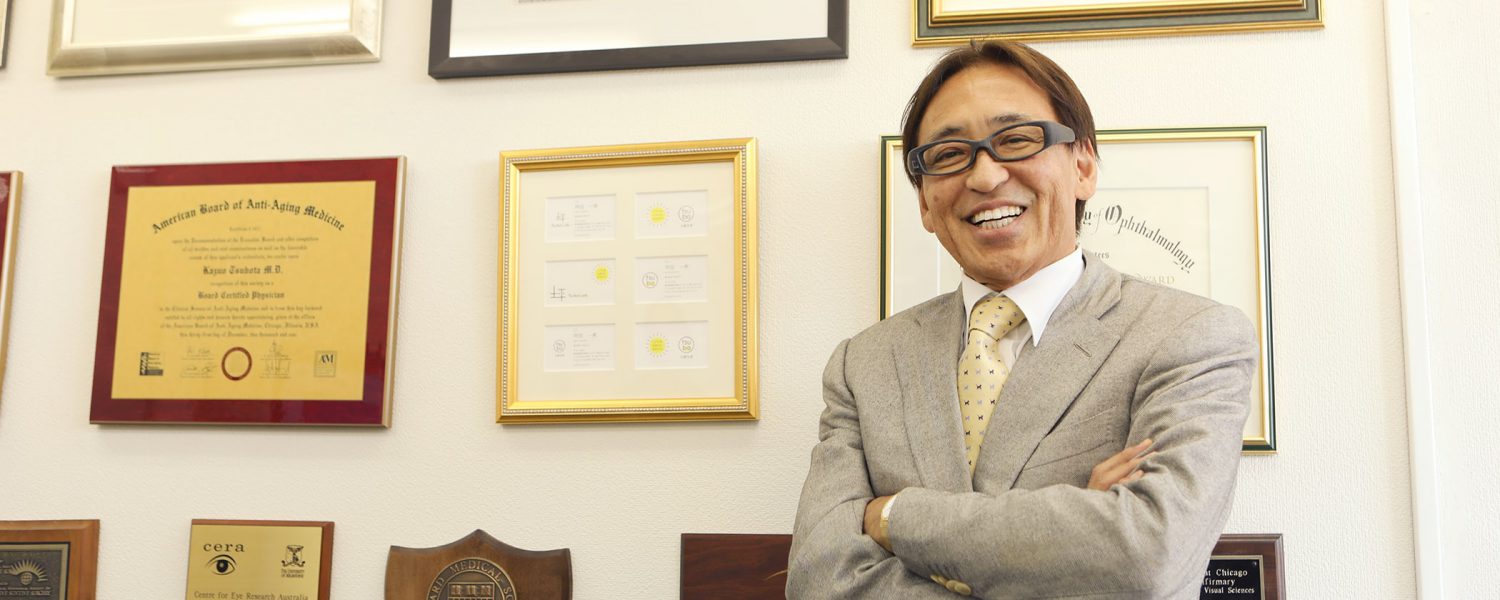 Whereabouts of the vision to make human beings healthy from "eyes"
Mankind is now facing a serious "eye problem".
Myopia, dry eye, and presbyopia cause a number of risks, including insomnia and depression.
Tsubota Lab continues to create innovative solutions by concentrating the power of science in the face of this social issue.
A new perspective can be seen from the unique business practice.
Confront the "eye problems" of modern society with innovative solutions
Our mission is to "innovate and make the world healthy and healthy". As a venture from Keio University School of Medicine, we are working on the practical application of the medical and scientific research results in the field of ophthalmology cultivated in the school to make widespread use in society. Specific priority areas include myopia, dry eye, and presbyopia, but with the aim of innovating in the health and medical fields, including these, pharmaceuticals, supplements, medical equipment, health goods, etc. We have been developing.
Behind this is the social issues related to the health of modern people brought about by changes in lifestyle. In the field of ophthalmology, the progress of the visual information society has increased the chances of overworking the eyes indoors, while the time spent outdoors is decreasing. And the effect is not limited to the act of "seeing", but it also has a great effect on the brain and the whole body.
One of them is myopia. Although it is a disease that also leads to the risk of blindness, the world's myopia population is on a rapid increase, and research shows that it will reach about 5 billion in 2050.
Studies have shown that dry eye is associated not only with eye discomfort and poor vision, but also with poor productivity, poor sleep quality, and depression. It has also been found that presbyopia also leads to the risk of aging and dementia throughout the body.
In response to these problems, Tsubota Lab is launching a large number of products together with partner companies. To give an example of myopia, we have developed a new solution to protect children's eyes from myopia based on the supplements that prevent myopia together with pharmaceutical companies and the research results related to "Violet Light" that will be introduced later. As for dry eye, we have commercialized "JINS PROTECT MOIST", a functional eyeglass that prevents dry eyes, which was jointly developed with the eyeglass brand "JINS".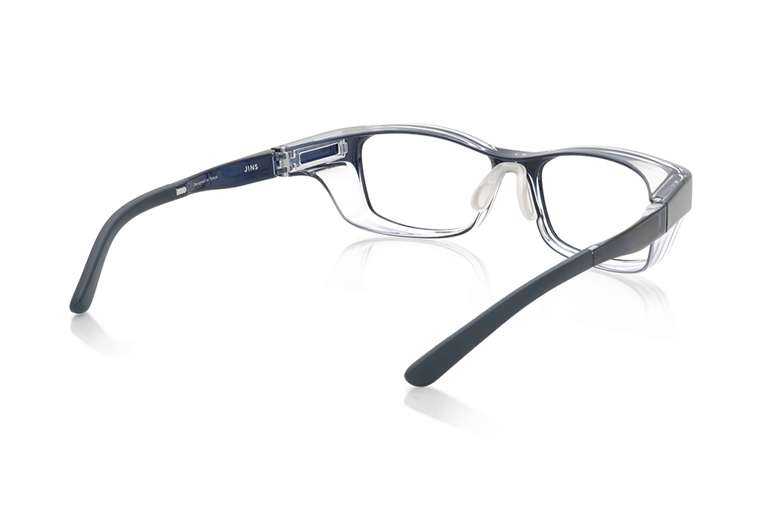 The point here is that these issues are not limited to the medical realm. From a broader perspective, it is necessary to consider it as a problem related to life and the quality of life (QOL) itself.
The development of medicine and science has extended the lifespan of modern people, and they are now able to lead a more energetic and prosperous life as they grow older. That is why we must not only "cure illness" but also increase the value of life while striving to improve health widely. That is the reason for Tsubota Lab's mission to "make the world healthy and healthy through innovation."
Reasons for the determination to "commercialize science"
In fact, for humans, light is not only involved in the act of seeing things, but also has a great impact on our entire body. One of them is the relationship between the well-known blue light and the human body clock, but we think that purple light "violet light", which has a shorter wavelength than blue light, may suppress the progression of myopia. I found.
It's a little technical, but in the human eye, nine types of photoreceptors that convert light into signals have been found in the process of evolution. Photoreceptors are cells and tissues that sense light, four of which are related to vision and five of which are not related to vision. Among the photoreceptors that are not related to vision, there is a photoreceptor called "OPN5". It has become possible that violet light stimulates this OPN5 and suppresses the progression of myopia.
Violet light is purple light with a wavelength range of 360 to 400 nanometers contained in sunlight, but it is not included in ordinary indoor lighting such as light bulbs and fluorescent lamps. And, in the background of the rapid increase in myopia in children, it has become clear that there is less time to spend in the sun due to less outdoor play. We believe that the lack of violet light in the sun is increasing the number of children with myopia, and after some research, we have come up with the possibility that violet light can prevent myopia.
Based on this knowledge, we have jointly developed the world's first myopia progression-suppressing eyeglass-type medical device with JINS and are proceeding with clinical trials. What I'm wearing right now is the prototype, which has a violet radiant light inside the frame, and while controlling the irradiation time of the day, it looks like normal glasses.
Why did you decide to engage in these activities in the first place? It involves a sense of crisis. In Western medical schools, it is not uncommon for doctors and researchers to take the initiative in launching ventures and working on drug discovery and social implementation of new treatment methods. Nevertheless, as of 2015, when I established Tsubota Lab, there were very few moves to start up a venture company from Keio University School of Medicine.
Although the Faculty of Medicine of our university has many excellent research results, it lacks the attitude to put it into practical use and spread it to the world, as if it were ridiculed as an "ivory tower". If this is not the case, I established Tsubota Lab to get involved in the practice.
On top of that, we emphasize the attitude of "commercializing science." Japanese university-launched ventures are often biased toward "science" aspects such as research and development, and are stuck in small businesses. However, what is important is the balance with the efforts to implement it as a concrete business in the world, that is, "commercialization".
I attended Keio University Business School (KBS) from 2017 and obtained an MBA. By understanding the way of thinking of business, I worked to improve capital policy, business strategy, and sales force, and as a startup, I was able to quickly achieve profitability. To date, we have signed partner contracts with more than 30 companies and launched a large number of products to the world, which can be said to be part of the results.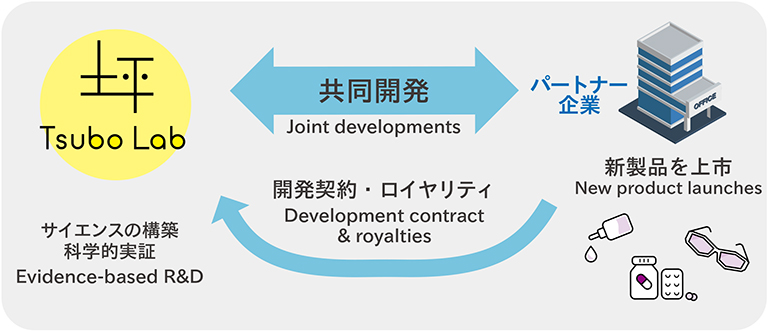 Opening up tomorrow's health with the power of our desire for innovation
Our business model is to play a role in connecting medical research, development of new solutions, and social implementation to meet unsolved needs (unmet needs) in the medical and health fields. This is also an initiative to conclude a development contract with a partner company based on the research results of Keio University School of Medicine and put it into practical use as a business.
On the other hand, in 2019, Keio University School of Medicine Venture Council was established with Heartseed Inc. We are making efforts to contribute to the world's health problems with the knowledge of science from our medical school.
From that point of view, KII is an official venture capital firm of Keio University, and it can be said that it is a comrade who shares a purpose with us. Kotaro Yamagishi, President and CEO, has occasionally cooperated with us, such as the establishment of Tsubota Lab and the establishment of a venture council. I feel that this is also the result of our vision of implementing science from our university in society.
When I talk about myself, I'm motivated by a certain awareness I gained while working in clinical practice. If you have surgery to cure your cataracts, your patients will be happy and you will feel happy. However, the equipment and intraocular lenses used for the surgery are all from Western manufacturers. In other words, the more treatment you do, the more money will flow overseas. In short, I realized that I was just a "customer" for those manufacturers.
This is a problem not only in ophthalmology but also in the Japanese medical community and, by extension, in Japan as a whole. If so, I wanted to get out of the customer's position and become the side that brings foreign currency back to Japan. To that end, he took over the position of director of the Department of Ophthalmology, Keio University Hospital, established Tsubota Lab, and while striving to practice business by attending Keio University Business School, he became the representative of the Keio University School of Medicine Venture Council. I have also been involved in training entrepreneurs for Keio University School of Medicine students.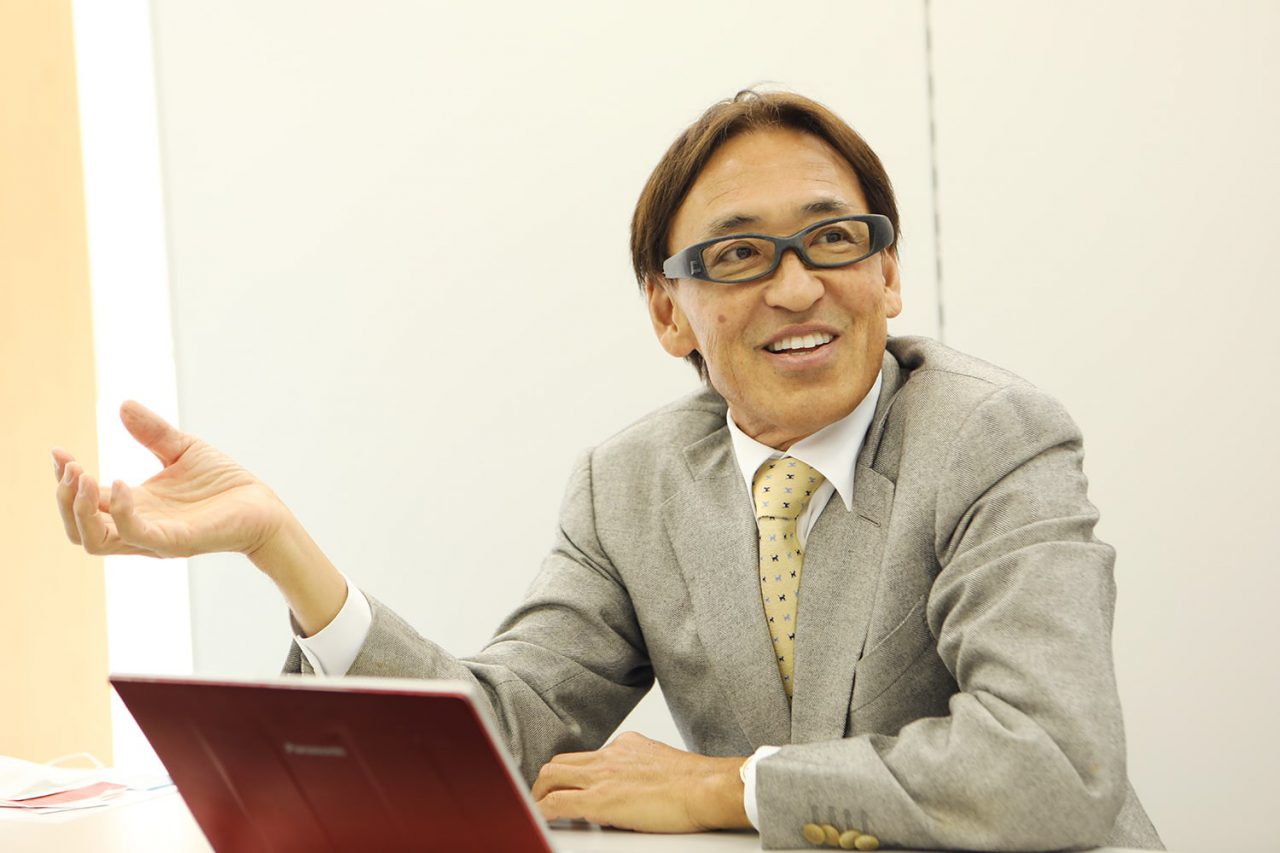 Looking back on these experiences, I think it is important to share a vision with both the company and partner companies. After all, our business is summarized in the term "visionary innovation." People's minds cannot be moved only by conditions such as salary, benefits, and future returns. Instead, it is because we have been blessed with excellent staff and partner companies who are involved in joint projects even if we take risks, by conveying the vision of "innovating around the world!" I think it is.
Without forgetting this "good" vision, I would like to expand our efforts to commercialize science all over the world.
[Link to official website]
https://tsubota-lab.com/