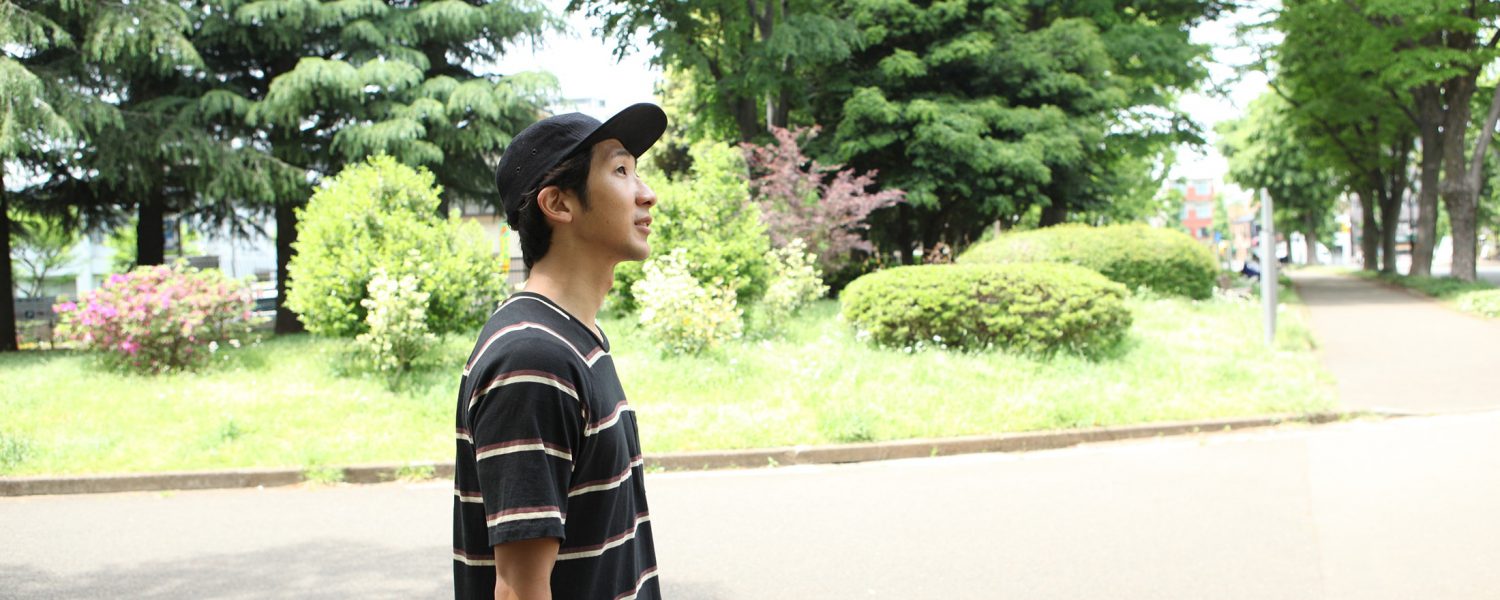 New innovations in earphone-type wearable devices from Japan
Earphone type wearable device "BONX" created by the idea of one snowboarder.
The way of communication changes vividly from the area of interest called "hearable".
A future vision of a unique startup from Japan that will lead the "beyond" with researchers at Keio University.
The horizon of communication aimed at by "Hearable"
"BONX" is also the name of a product that combines the hardware device we are developing, the software smartphone app, and the system behind it. To put it simply, by combining a device that can be worn on one ear and an app, you can use it in harsh outdoor environments such as snowboarding, bicycle touring, and SUP (stand up paddle surfing) wherever the radio waves of a mobile phone can reach. It is possible to make a group call of up to 10 people by detecting the utterance just by talking without any operation.
The idea came from when I was snowboarding and felt "I wish I had something like this." Throughout my school days, I spent all my time snowboarding in Japan in the winter and New Zealand and Argentina in the summer. After that, I got a job once, but one day I came across an innovative wearable camera developed by an American surfer named Nick Woodman. He developed a small, waterproof, shock-resistant camera, the GoPro, to easily capture the scenery he sees while surfing, and quickly swept the world. I also tried using it, took a video, and shared it with my friends, and I felt that the fun of snowboarding was greatly expanded. And I thought that I should be able to develop new things from an individual perspective as well.
For example, when communicating with friends while snowboarding, it is necessary to take some action, such as slowing down each other's conversation and using a mobile phone or transceiver, taking it out and operating it. Therefore, I wanted a tool that would allow me to make calls without such troublesome work.
By the way, Woodman himself is not an engineer, but a type that moves the team by communicating the enthusiasm and image he wants to create. In my case as well, I was able to bring together talented engineers and designers to form a strong team. Perhaps everyone sympathized with the story of "one snowboarder trying to make what he wants" rather than the story of "making this and selling it".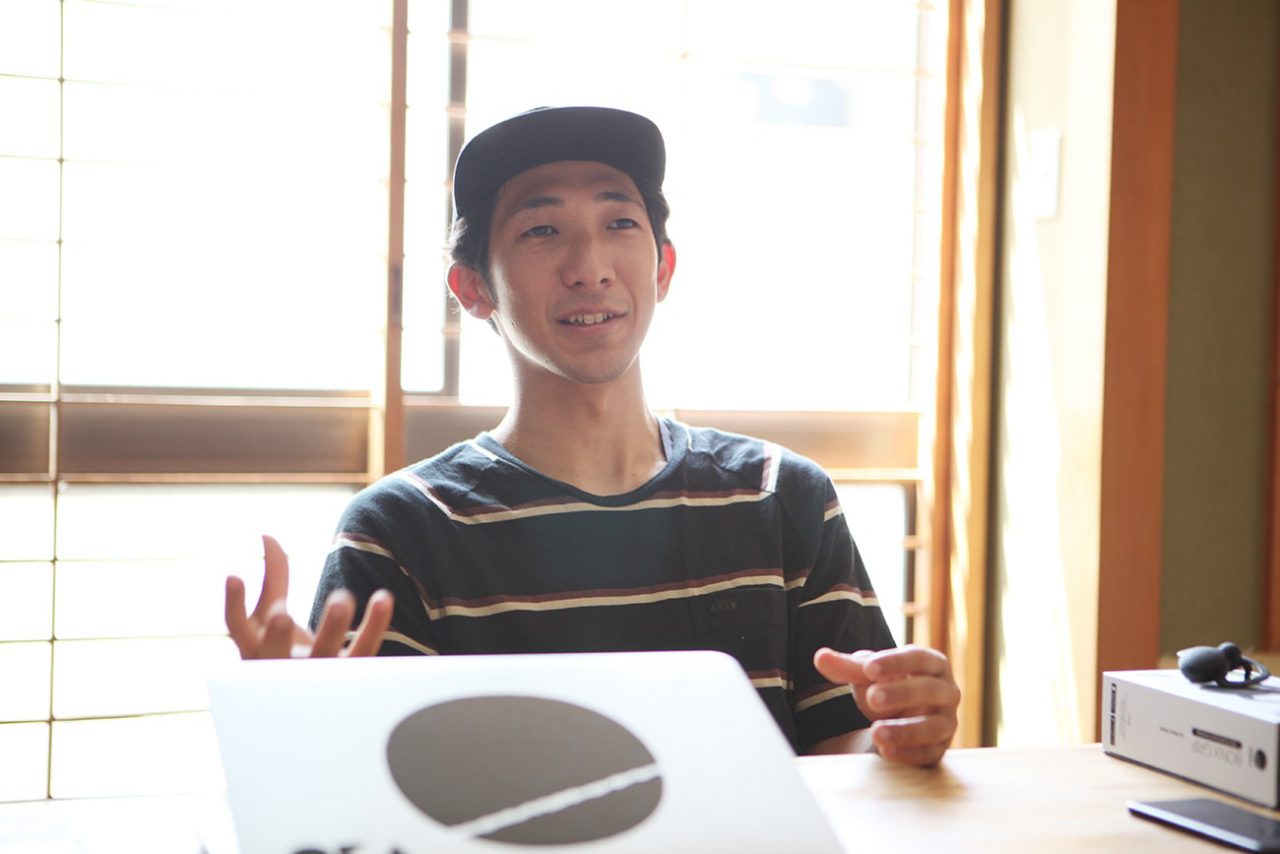 Innovative call function born from the idea of snowboarding
With this background, the company was established in the fall of 2014. At the end of 2015, crowdfunding was carried out, and the first product "BONX" was announced after gathering support at the fastest pace as an IoT wearable device in Japan. One year later, the "BONX Grip" currently on sale was completed.
In a nutshell, the difference from traditional telephone methods is that the experience of being always connected and always having a conversation is new. In the world of communication, effort, cost and frequency are basically inversely proportional. What was written only occasionally in the era of letters can now be exchanged many times a day with the advent of e-mail. If the same is true for calling devices, the walkie-talkie requires some operation with a large device attached, so what you talk about is limited to business and important things. However, "BONX Grip" can be worn on your ears, and you can connect immediately by speaking, so you can communicate more easily and freely.
Of course, there are countless technical hurdles to achieving this. For example, radio waves. There was no precedent for utilizing the voice call technology "VoIP (Voice over Internet Protocol)" on the network in an unstable outdoor radio wave environment, and trial and error was repeated. Also, I had a hard time designing the UX (user experience) when operating with voice. How to tell the user when the sound disappears, whether the other party is silent, the volume is low, the radio wave is cut off, and so on. In terms of hardware, the wind that hits the ears on bicycles exceeds 30 km / h, but how to structurally reduce the noise and establish a comfortable voice environment.
The important thing is to provide a new communication experience without disturbing the main activity. And to make that function compatible with a cool design. It may be an idea unique to extreme sports, but even in the culture of the company, this is a point that cannot be compromised.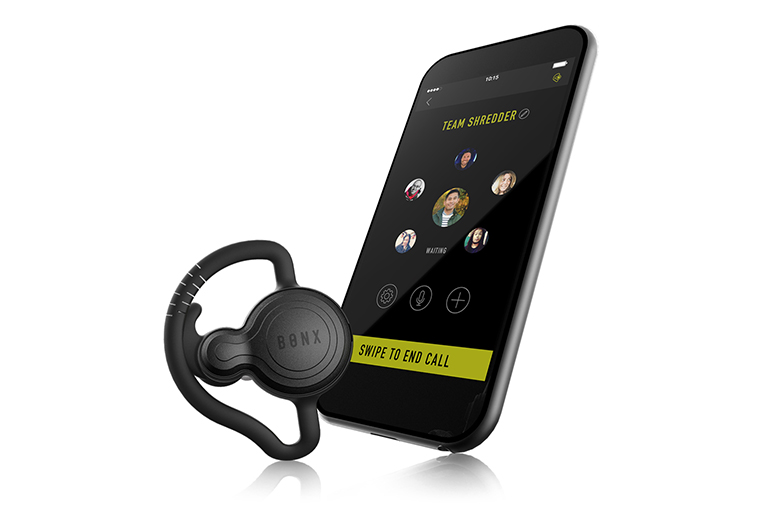 A new communication experience for a more free world
In addition to these efforts, we are currently developing new communication technology with the Sugimoto and Sugiura laboratories of the Faculty of Science and Technology of Keio University, which are currently researching AR (augmented reality) technology. Business methodologies have not yet been established for so-called "hardware startups" such as "BONX", and there are many investors who are reluctant to do so. It is very encouraging to receive support from the user's perspective.
In addition to sports such as winter sports, bicycles, kayaking, fishing, running, and survival games, "BONX" users have also introduced it in place of income at construction sites and commercial facilities. In addition to B to C, the possibility of B to B development has expanded, such as trial use by major companies. The response from overseas has been great, and I feel that we can do this globally, such as establishing BONX North America Inc. in April.
On the other hand, we have also entered into a business alliance with Rion Co., Ltd., which developed the world's first waterproof ear-hook hearing aids and digital hearing aids. Hearing aids are a pioneering example of wearable devices in the auditory field that have been attracting attention in recent years under the name of "hearable devices," but in the same way, "BONX" can eliminate the feeling of wearing it to the utmost limit. It's a goal. I just want to be able to talk telepathically with people far away, just as if I were my own body. That is the ultimate image.
In other words, what we want to deliver is not something, but a "new communication experience" itself. The more people who use "BONX", the more new communication and culture will be born. I don't know what will happen beyond that. But that should make the world a more free and enjoyable place. I'm sure so.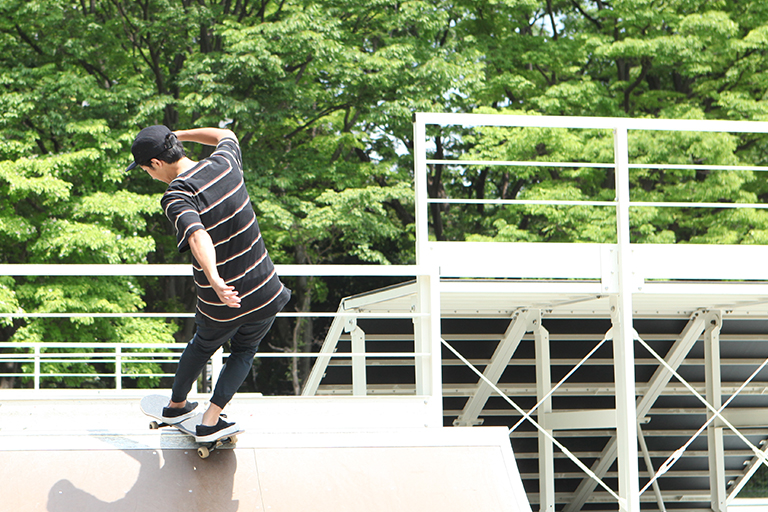 [Link to official website]
https://bonx.co/